Pakistan is a country whose population follows multiple religions. The majority are Muslim – about 95 percent – and the remaining 5% are Christian, Hindu, Sikhs or Other. They all live in peace and harmony. But sometimes there are misunderstandings and conflicts among communities, based on faith.
On August 16, 2023, dozens of Christian families had to flee violent Muslim mobs that were after the blood of two young Christian brothers. Some locals had alleged that several desecrated pages of the Holy Quran had been found near a house at Cinema Chowk in Jaranwala, Punjab.
On that Wednesday morning, thousands of angry men from the Faisalabad Tehsil of Jaranwala went to the Christian Colony, one of the three settlements in the area, to lynch those who allegedly desecrated Islamic scripture – and burnt the first church of the day. The mob then attacked churches and houses in the Christian Colony. Via mosque loudspeakers, people were incited to join them, and the bloodthirsty mob demanded the arrest and handover of the accused to avenge alleged blasphemy.
Within hours, the Salvation Army church, one of the oldest Christian-owned properties of the district, was targeted. Countless bibles were burnt in the city, and at least 21 churches were ransacked by the afternoon.
The angry mob not only burnt Churches and Holy Books but also burnt houses of the Christian Community, with at least 500 families being affected. Beds, furniture, clothes, and kitchen accessories were burnt or looted by the mob. The Christian residents escaped death by fleeing to nearby cities with their relatives .
The next day, when they returned to their homes, everything had been demolished. The local partner of Peace SOS, the team of CARE FOUNDATION, reached Jaranwala and took an inventory of the loss of properties. CARE FOUNDATION also had a series of meetings with Muslim scholars and government officials to cool down the situation and resolve the issue. The government of Punjab Pakistan took many positive decisions to rehabilitate affected families and promised to rebuild all the churches.
With the support of Peace SOS, CARE FOUNDATION provided food baskets for 50 families of affected people of Jaranwala in the district of Faisalabad.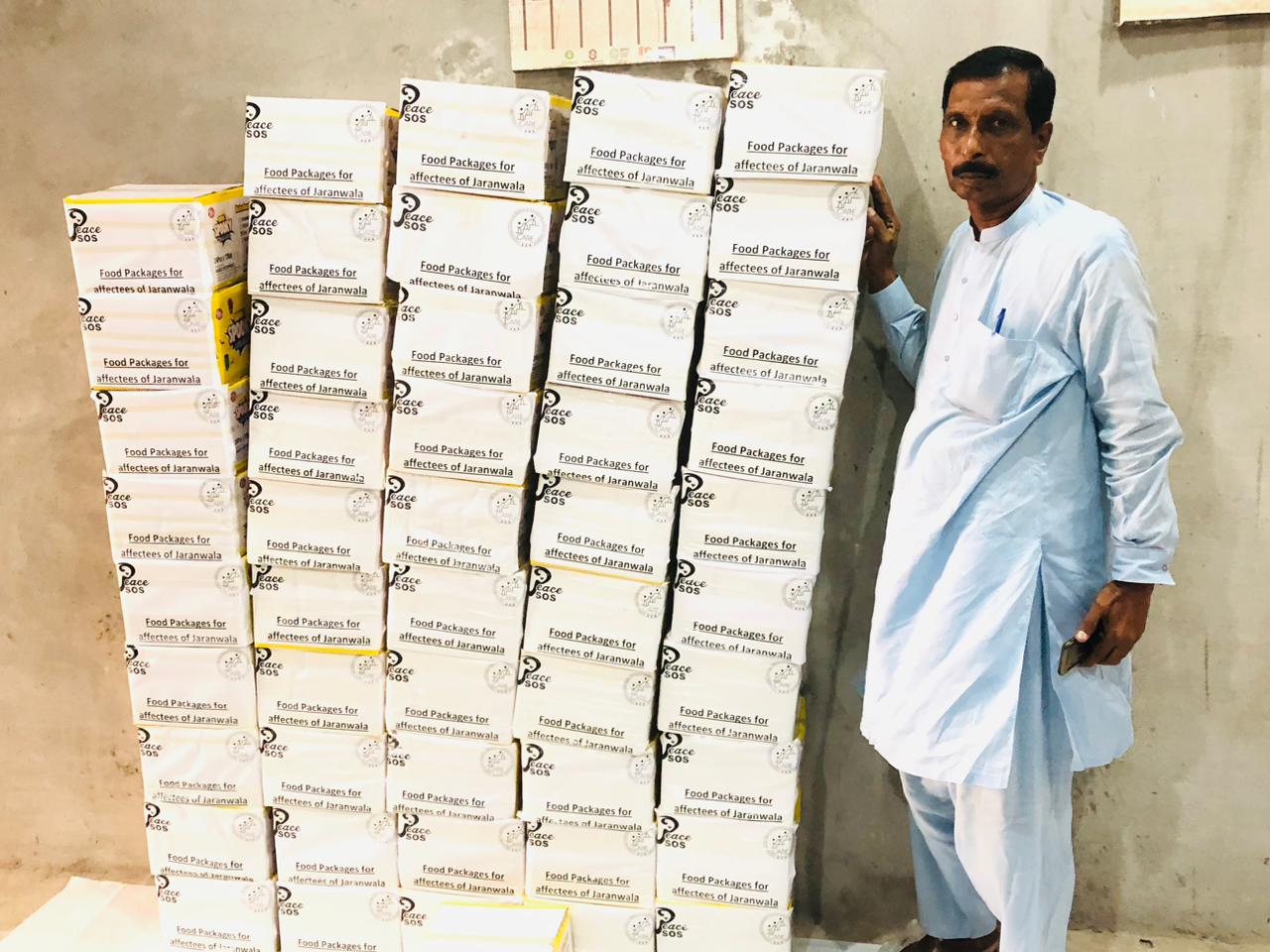 Thanks to a donation from Peace SOS, Sajad Liaqat, an evangelist from Faisalabad, was able to provide 60 beds and water/cutlery to families affected in Jaranwala.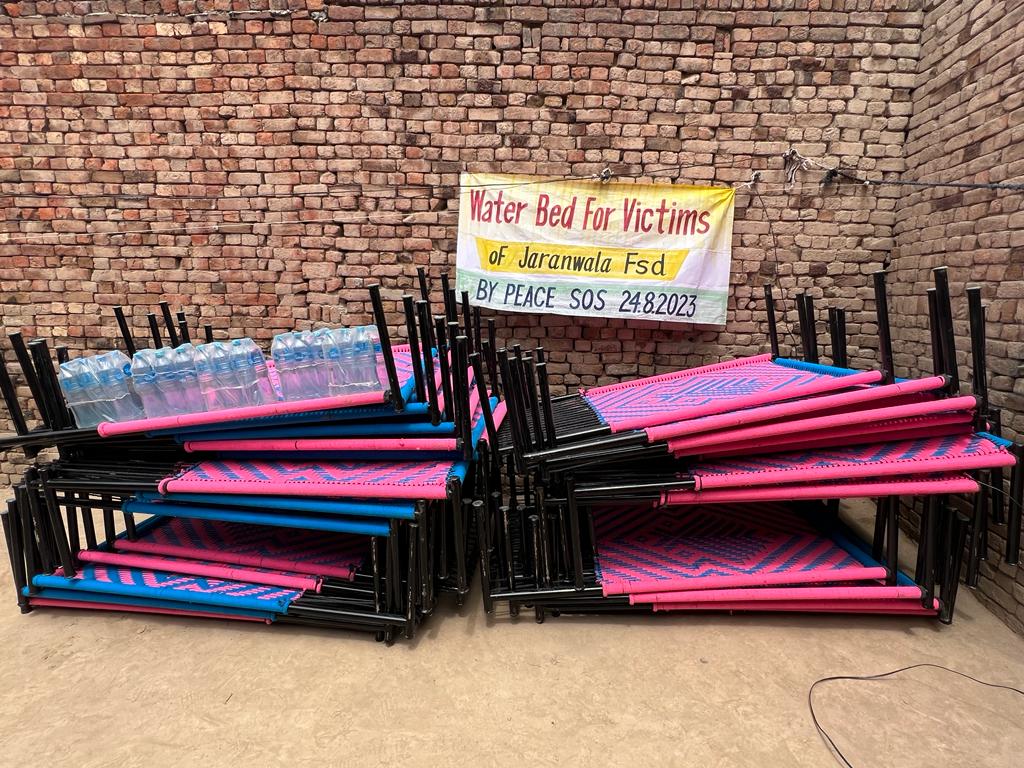 With the help of Peace SOS, Atif Javed, an evangelist, provided 80 boxes of vegetables to vulnerable families. This is the photo at the homepage.
In addition, affected women told the team of CARE FOUNDATION that their children are in a condition of trauma and fear. They don't want to go to school because they are afraid that Muslim children or people will attack them. So, with the help of Peace SOS, the team of CARE FOUNDATION will organize motivational sessions with psychologists for the children of affected families in order to encourage them to go back to school and complete their education.
This text was mainly written by CARE FOUNDATION, composed by Peace SOS